Watch the videos from across the EI Live! Interactive Week.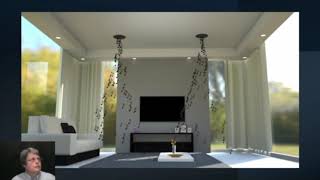 Amina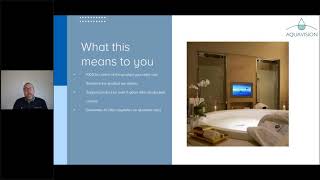 Aquavision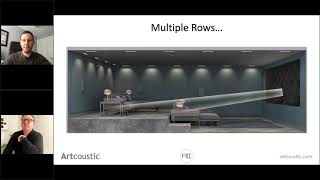 Artcoustic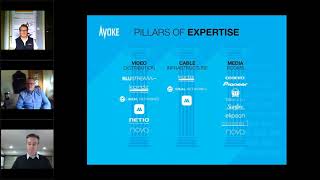 Avoke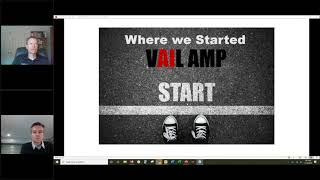 Avoke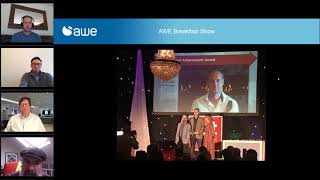 AWE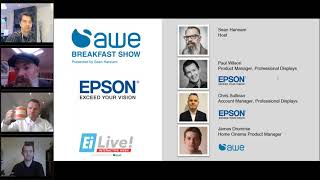 AWE - Epson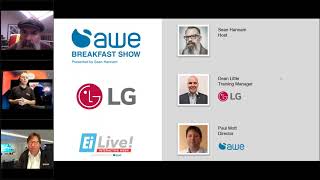 AWE - LG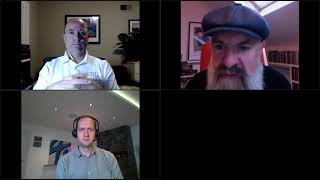 AWE - Ring X-Line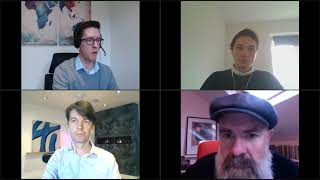 AWE - Sony (Projectors)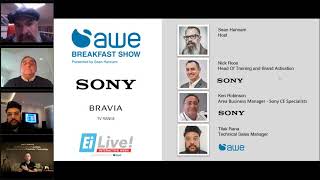 AWE - Sony (TVs)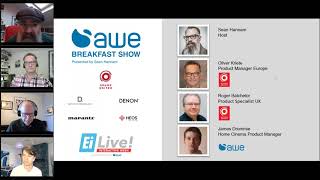 AWE - Sound United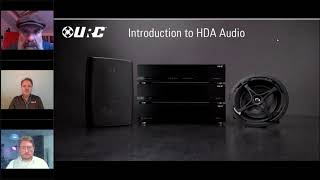 AWE - URC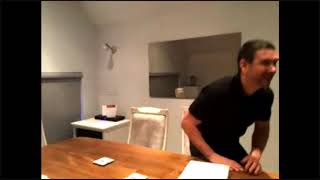 CAVD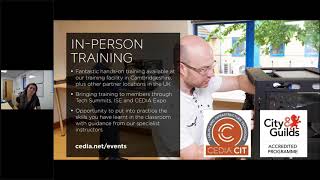 CEDIA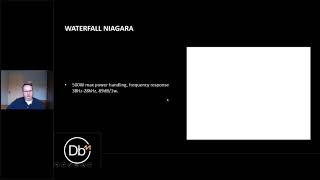 DbM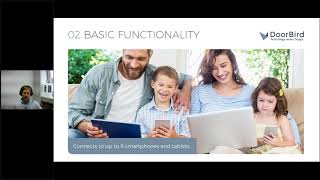 Doorbird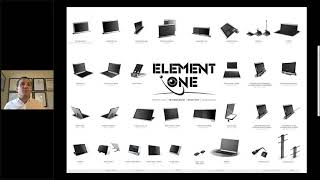 Element One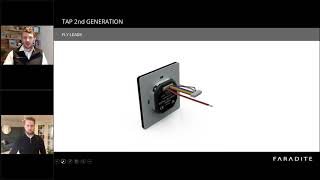 Faradite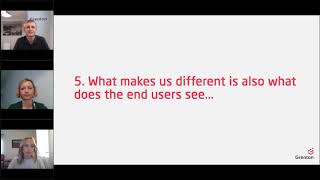 Grenton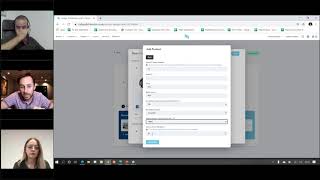 Indigo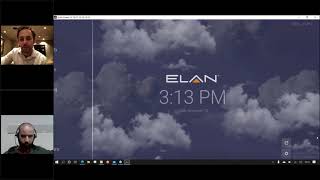 Indigo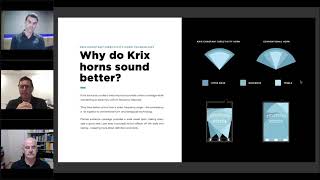 Krix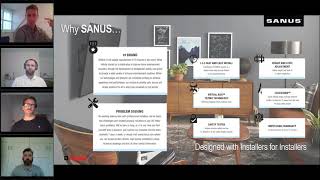 Legrand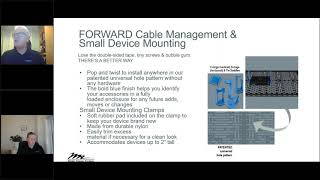 Legrand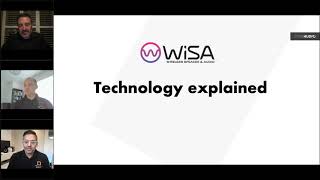 Litheaudio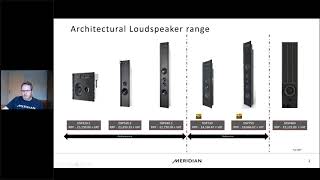 Meridian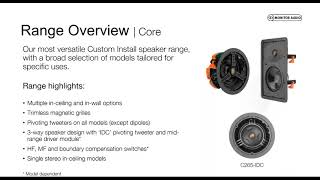 Monitor Audio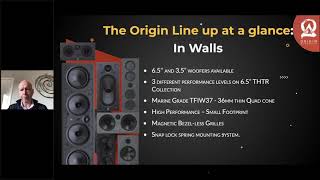 Origin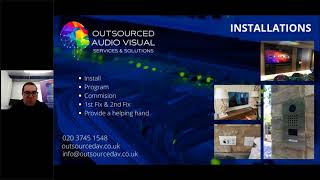 Outsourced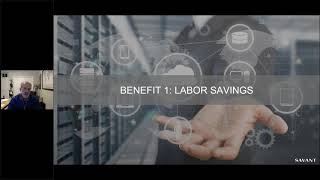 SAVANT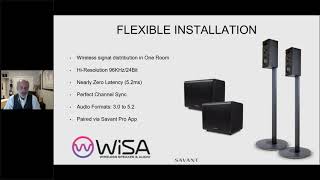 SAVANT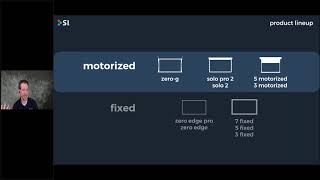 Screen Innovations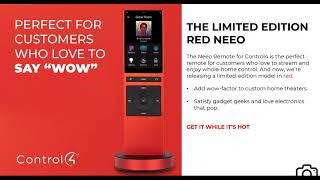 SnapAV - Control 4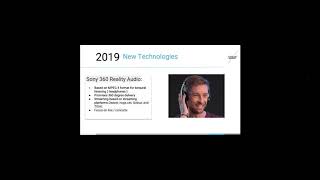 Trinnov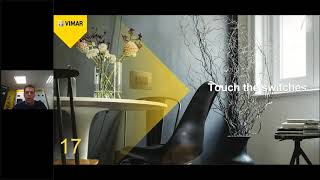 VIMAR - IMP
Amina

Specifying Surprisingly Affordable Invisible Speakers with Confidence Amina will be presenting their most affordable and versatile, invisible loudspeaker that offers the ultimate experience for modern living and your clients a real "wow" factor. The session will enable installers to position an immersive invisible speaker solution with their customers with confidence and to propose appropriate speaker and pricing options.

Aquavision

Aquavision, the originators of the bathroom and in-wall television since they designed the concept in 1997. they are the leading supplier and innovator into the CI, bathroom and hospitality markets, being the first brand to introduce features such as RS232 control, IP control, 4k resolution and a host of other features. As a genuine UK manufacture (many "competitors" say they are but they aren't!) we have total control over our product, its control codes and features. We are the only company to offer a "hole in the wall" guarantee, where we can offer latest specification upgrades for older products without the need to change the wall cut-out. Did you know that Aquavision are one of the UK's largest suppliers of outdoor televisions, Bespoke mirror televisions, and large freestanding televisions for the living room? Recently featured in Harrods and the national newspapers, Aquavision have supplied 100" 4k models for some of the world's wealthiest clients, also available 24ct gold plated! With full manufacture level technical support, and unrivalled customer service, Aquavision is your proven supplier for all your specialist televisions.

Artcoustic

Artcoustic presents - No Cheap Seats A quick guide into Artcoustic and their new range of products, designed to ensure high performance in every seat. Using their new Spitfire A6 speakers and a whole range of new subwoofers, come and find out how they design cinemas for multiple seat cinemas.

Avoke

For almost 9 years Avoke has been supporting the Custom Installation sector. We would like to share with you our journey to becoming the distributor we are today - who are we, what do we do, what brands we support, why you would work with us and how to get in touch. We'll show you the key pillars of expertise within Avoke and demonstrate that our success is built on your success.

Avoke

The DaVinci Group creates award-winning smart home audio solutions, speakers, amplifiers, and accessories designed by the industry's leading engineers. The best products are nothing without the best service. They have been repeatedly recognized for their award-winning customer service. TDG was founded in 2012 by world renowned custom integration veterans that have a long history of creating iconic architectural products for some of the best-known brands in the industry. Our goal? Products of the highest quality & value. Our newest product is VAIL Cast. Learn about the world's first compact stereo amplifier that can stream music from all of today's consumer digital assistants like Google Assistant, Amazon Alexa, and Apple Airplay 2 providing homeowners with a fully universal experience to stream music from any mobile device, computer, or smart speaker.

AWE

In this, the final Breakfast show of the week Sean chats with the AWE Team. Topics covered include what's hot, how COVID has changed the business, and Sean's quiz! Register to listen and find out what they say. You can also tune in live to get involved and win a prize in the quiz.

AWE - Epson

Why are Epson projectors important for integrators and their customers? What makes them different from other projectors at a similar price-point? In conversation with representatives from Epson and AWE Sean finds out more about Epson's huge success in the market. Register to listen, to find out what they have to say and get involved in our live Q&A.

AWE - LG

What makes the latest LG TVs such a compelling proposition for integrators and their customers? What makes them different from the rest? LG claim these screens are the best for gaming – why? And why OLED and how is it different to QLED? In conversation with representatives from LG and AWE, Sean finds out the key advantages of LG's latest screens on the market. Register to listen in to what they have to say and get involved in the Q&A.

AWE - Ring X-Line

Why does home security make sense for integrators? How has the new generation of Smart Security products changed the proposition? What makes Ring X Line devices so significant? Sean discusses all things home security with representatives from Ring and AWE. Register to listen in and learn how home security can transform your business. You can also get involved in the live Q&A.

AWE - Sony (Projectors)

How has lockdown impacted the demand for home cinema systems and projectors in general? Are premium projectors only for dedicated home cinema rooms? And, what makes the brand-new Sony line-up so special? In this show, Sean will be talking with representatives from Sony and AWE to explore how the projector business is changing. Register for this session to hear what's happening and get your questions answered in our live Q&A.

AWE - Sony (TVs)

What makes the latest Sony TVs so attractive for installers and their customers? What about 8K? And what are the benefits of the Android TV platform over a proprietary system? In conversation with representatives from Sony and AWE, Sean reveals the key features and benefits in the latest Sony screens. Register for this Breakfast Show to learn more tune in live to get involved in the Q&A.

AWE - Sound United

Sound United (Denon / Marantz, Definitive Technology & HEOS) In this session, Sean is joined by representatives from AWE and Sound United. Topics covered will include the variety of immersive audio formats, including DTS-X Pro, the challenges of HDMI and why there are so many badges on the front of their AVR's! Register to listen and find out what they say. You can also join and have your questions answered in our live Q&A.

AWE - URC

Control solutions are a key part of every integrated home. In this episode, Sean chats with representatives from URC and AWE to find out more about this fast-paced market. What is the secret to great programming software? How are URC addressing demand for high quality multi-room audio? What impact will the rise of the DIY smart home on this area of the market? Register for this session to learn more and tune in live to take part in the Q&A.

CAVD

Sit back, enjoy a tour of the newly revamped CAVD Showroom in Marlow. We will show you how Custom AV Distribution helps UK integrators to complete amazing projects. From the planning stage to commissioning and excellent ongoing support. Hosted by MD Jamie Pullen, Technical Manager Wayne Hyde and new recruit Paul Bayliss as BDM.

CEDIA

Join the army of 500+ UK integrators who are members of the global home technology association and are using their CEDIA membership to accelerate their company to the next level. The smart home industry is skyrocketing, with the market size expected to reach $135.3 billion by 2025. Established over 30 years ago, CEDIA is supporting members in taking advantage of this staggering growth by providing professionalism and credibility to their business. With City & Guilds accredited education, an apprenticeship scheme, a careers centre, accredited standards, and the opportunity to be a beta tester for certifications to name just a few exciting developments, there's never been a better time to be a part of the CEDIA STRONG community.

DbM

A tour of our cinema and distributed audio options from our partners; Barco Residential, Complete Acoustic Treatment System (Complete- ATS) Display Technologies, Meridian Audio and Waterfall Audio. DbM is a proud distributor of pioneering brands delivering the very best, high performance products, helping integrators to create the perfect home cinema set up.

Doorbird

Synopsis coming soon.

Element One

The ELEMENT ONE Team knows how to manufacture high-end monitor solutions and AV Equipment. "Made in Germany" really means "Best skills and years of experience". The development and manufacturing of integrated monitor systems for real multimedia furniture and environment requires not only creative ideas, but also an innovative – team – spirit and the diligence of precise knowledge about the concrete application scenarios. Product development at ELEMENT ONE does not occur in a vacuum – it is based on a broad foundation of project experience, knowledge about AV equipment, its current and long-term market developments and a feel for the needs of our partners and customers.

Faradite

Make sure you do not miss Faradite at EI Live interactive week. After a brief introduction to Faradite we will take a look at our popular Motion Sensor 360 product range and explain why it is so popular with integrators worldwide. Next, we will introduce the brand new, 2nd generation of TAP switches. We will introduce the new features and explain why we are so excited about this next generation of TAP switches. Finally, we will treat viewers to a glimpse of our future roadmap for Faradite products. You should not miss this!

Grenton

It's high time for the smart revolution in your home! Discover how technology can serve you every day. Discover the system that perfectly cooperates with you, and build a world of your own with it. Grenton System not only does everything other smart house systems do, but also does it in a new, unique way. Fully object-based system architecture makes things that were impossible for current systems, simple and intuitive in Grenton.

Indigo

Join the Indigo team for a live demonstration of their innovative design software. This software has been developed with the dealer in mind, allowing a project to be fully specified from start to finish, all in one place. Not only is the Indigo design software a smart way to build your project and create your sales quotes, it makes your install more efficient by offering a number of automatically generated services… • Customisable Sales Quotes • Cable Schedules • Wiring Schematics • Rako Wiring Schematic and Rasoft Programming File • Customisable Network Map • Product User Guides

Indigo

Synopsis coming soon.

Krix

Krix will be presenting the MX Series of dedicated Home Cinema systems.

Legrand

Legrand | AV is focused on providing innovative foundational AV product and service solutions that make it easy for professional customers to create amazing AV experiences for end users worldwide. Join us for an update on SANUS and C2G: SANUS offers premium TV mounts and AV accessories with innovative designs and outstanding safety features. C2G is an industry leading manufacturer of high performance cabling and connectivity solutions.

Legrand

Legrand | AV is focused on providing innovative foundational AV product and service solutions that make it easy for professional customers to create amazing AV experiences for end users worldwide. Join us for an update on Middle Atlantic and Da-Lite: Middle Atlantic manufactures exceptional support and protection products to mount integrated AV systems in Residential, Commercial, Broadcast, and Security applications. Da-Lite has been developing innovative screen technologies that move the industry forward for over 100 years. Our proprietary surfaces are designed for each application resulting in expert clarity, rich contrast and vivid color.

Litheaudio

Discover WiSA, the High-Resolution Wireless Home Cinema Streaming Protocol with Lithe Audio Creating a high-quality Dolby Atmos home cinema setup with no-wires was unimaginable just a few years ago. Now with WiSA and Lithe Audio the impossible is now possible… Join the Lithe Audio team to explore the future of wireless home cinema.

Meridian

Insight to Meridian Architectural A break down on the latest in our Architectural Range with insights on how to play down 24Hz or at 125dB at 1m, all with 100mm deep inwall loudspeakers. Our Award winning Architectural loudspeakers incorporate resolution enhancing technologies for the ultimate listening experience in a large range of installation applications.

Monitor Audio

An overview of Monitor Audio's Custom Installation product portfolio, covering speakers from our indoor and environmental speakers, models that suit unique installation requirements, as well as supporting amplification and streaming options we now offer.

Origin

As this remarkable year keeps on adding pressure to every industry worldwide, join us as we discuss how the CI industry is better placed than most to thrive going forward. We will be discussing; • Market positioning, approach and future outlook. • Ideas for profitable, time efficient work during this lock-down / winter. • What offers our distribution partners and OA have put together to facilitate the above.

Outsourced

We will be presenting all of our services and solutions that we provide to the CI & AV industries such as: • Rack Building & Testing • Installation • Maintenance & Support • Equipment Supply We provide installation services for those situations when integrators just don't have the time or the manpower, or even just need a helping hand. Our team can work with integrators existing team as a white label service or just as ourselves. Vans are not marked to keep away from any confusion for clients. Installations can be carried out in commercial & residential environments according to exacting specification and we can even offer insight and advice if required.

SAVANT

Why being a Savant Integrator will increase your busines potential By combining intuitive user interfaces with beautiful hardware, the Savant home automation platform is considered amongst the most technologically advanced in the industry. With a wide range of options covering every facet of the automated home, Savant integrators have been powering luxury homes all over the world. With the recent introduction of our soundbars with on-board hosts, becoming a Savant integrator has never been simpler. Join the Savant team as they run through the basic technology and skills required to join one of the most exciting home automation integrator communities in the world.

SAVANT

Entry-level Savant product overview Following on from Tuesday's Introduction to Savant session, we are pleased to offer an in-depth overview of the key models every Savant integrator needs to be familiar with. These entry-level-to-the- Savant-ecosystem products allow for the start point for a whole home automation system, yet can be simply installed and configured. In addition, Kevin Huppert, Distribution & International Technical Sales Engineer at Savant, will give a quick overview of the industry-leading software that drives every Savant system. Find out more about these ground-breaking products and how they could be a major benefit to your business.

Screen Innovations

Our passion for experiences, however, does not end with the absolute best, most unique, and innovative screens and shades in the galaxy, but by also partnering our dealers with a forward thinking company that actually cares. We are not just in the business of revolutionary product development, we're in the business of revolutionary partner development.

SnapAV - Control 4

Join us to learn why Control4 and SnapAV are better together. After a brief business update, we will take a dive into our rapidly expanding product portfolio that is helping us become a one-stop-shop for all Smart Home Pros. You can expect to learn about all SnapAV brands that are now available in EMEA including Luma, Araknis, Binary, Episode and OvrC, as well as newly released Control4 products like Chime. Whether you're an existing partner or interested in becoming one, this fast-paced session will have something for everyone!

Trinnov

Now represented in 55 countries, with over 5000 high-performance installations worldwide, Trinnov is uniquely involved in all aspects of audio production. Trinnov processors are found in the world's most advanced professional music and film studios for production, mixing, and playback; in thousands of commercial cinema screens; and in the finest residential home theatre and stereo systems. We are partnered with many major companies in our field, most notably our global strategic partnership with Harman International to produce their JBL Synthesis immersive audio processor. Trinnov processors are found in the laboratories, demo rooms and trade show presentations of many of the industry's top manufacturers.

VIMAR - IMP

Vimar is an Italian manufacturer of decorative wiring devices and automation systems across residential, hospitality, marine and commercial sectors. Renown world-wide for their exceptional design, quality and innovation, the Vimar product range provides unrivalled options in today's connected world for the convenience and assurance of installers and end users.